Search Engine Optimization (SEO)
Think back to the last time you searched for a new product or service. Chances are you're like the estimated 80% of consumers who begin their search on a search engine. But there's also a good chance that you're like the estimated 90% of searchers who never leave the first page of search engine results! As a business owner, that means if your website doesn't show up on the first page of search results for your industry's keywords, then your website may as well not even exist.
Local vs. National vs. Corporate SEO

There's a distinct difference in how we approach campaigns for different types of clients. We work with local, national, and corporate clients in both B2B and B2C markets. Each type of client received a customized proposal from us based on their expectations, budget, target market, and other factors.
Local SEO
Our local SEO clients consist of businesses who serve a specific geographical area. These clients typically service select cities, counties, states, or regions and offer their products or services in a specific market segment. These businesses get ranked in organic results and local results.
National SEO
Our national SEO clients consist of businesses who offer their products or services to the entire country. These clients target a larger market segment and are interested in being ranked for nation wide keywords to reach a large client base.
Corporate SEO
Our corporate SEO clients consist of medium to large sized businesses who offer their products to both local markets as well as national and international markets. These larger businesses typically engage in large scale SEO campaigns targeting thousands of new customers.
No matter what market you're in or how big or small your business is, you can always benefit from gaining more website traffic and new customers. Search engine optimization delivers one of the best ROI's out of any marketing means out there, and is an excellent strategy for businesses looking for long term growth.
We're All About Results

While other SEO companies might be just about building links or altering your website coding, we're all about results. If we don't see a way that we can improve your company's bottom line through higher search rankings and more leads, then we simply won't take you on as a client. We believe in forming long lasting relationships with all of our clients, which is why we have a nearly 100% client retention rate.


We've generated well over ten thousand new leads and customers for our clients, sent them well over one million website visitors, and helped them get over ten million search engine impressions. We don't just focus on getting page one rankings for our clients, we also focus on giving them the best ROI possible. To learn more about our results, view our SEO case studies or client testimonials; we also have additional references available upon request.
What Our SEO & SEM Services Include

The Marketing Masters is a full service online marketing provider, which means your entire SEO campaign is managed by our professional online marketing staff. You'll have access to our client portal to access our rank tracker and will receive monthly reports, however you never need to worry about overseeing the campaign as our team will ensure every step is taken to get your website ranked.
Keyword Research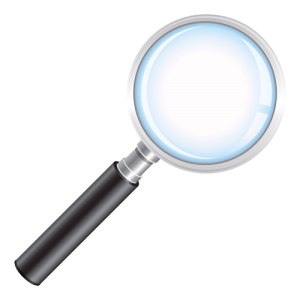 We start out each and every campaign with in depth keyword research to identify search phrases that are relevant to your business, are more likely to convert visitors into customers, and have a high amount of monthly search traffic. We utilize three different softwares to find the best combination of keywords possible, and then add all your keywords to our rank tracker so we can monitor their movements in search engine results.
On-Site SEO Processes
On-site SEO is a critical part of ranking your site in search rankings, yet many SEO providers bypass this crucial step. On-site SEO consists of optimizing over 100 different elements of your website to make sure your site reflects your keywords properly. Many of these changes are done behind the scenes, so you won't notice any changes to your actual website. On-site SEO changes include optimizing title tags, meta information, image alt tags, headers, coding, and keyword placement.
Off Site SEO Processes
This is where we differ the most from other SEO providers. As you can learn on our types of SEO page, not all SEO providers do the same quality or type of work. When it comes to off site SEO, we're building links to your website from 3rd party sites. These links are viewed by search engines as a "vote" for your website, making it more important and raising your rankings. But not all these links are the same. We focus on building quality links that will stay active for longer, are more relevant to your website and niche, and will deliver better results than lower quality links. This extra step makes our campaigns flow more smoothly and allows your website to rank quicker.
Additional Benefits Of Working With Us
We become your marketing arm — we get to know our clients' businesses almost as well as they do
No hidden fees — what you see is what you get
No long term contracts — we're confident you'll want to stay with us so we never lock you into a contract
Full service — you won't have to worry about anything, our team will handle it all
Support — we're available 24/7/365 via email and available during business hours by phone
Transparency — we provide you with a cutting edge client interface to track all aspects of the campaign
Results — we always deliver results for our clients to help them see the best ROI on their marketing investment
Learning More

If you'd like to learn more about how our SEO services can help increase your business' online revenues, the next step is to request a consultation with us so we can analyze your website, understand your objectives, and provide you with a proposal and our recommendations.