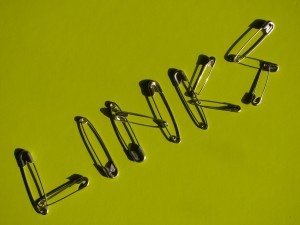 While we're already well into 2012, it's important to address the changes in SEO this year vs. last year and even talk about some of the changes we've already seen so far in 2012.
In 2011 Google rolled out more than 500 changes to it's ranking algorithm.  The majority of these changes were fairly small, except for the one major change — which goes by the project code name "Panda".  This changed the face of the SEO industry as low quality links no longer play a large role in SEO and websites known as "content farms" or sites that just house junk, duplicate content have basically disappeared from search results.
In 2011 many SEO firms were taken by surprise by these changes and didn't know how to build high quality links.  It turns out high quality links come from high quality content.  That is, content that is uniquely created by you and adds value to the internet.
The main goal of Google is to show relevant search results at the top of search engines, and their algorithms are constantly being updated to display the best websites possible.  While so far in 2012 Google has already rolled out over 100 algorithm changes, their algorithm is still far from perfect.
That's where SEO comes into the picture.  If your website isn't found in results, SEO can help tell search engines that your website is important.  But in 2012, SEO is very different than in 2011.  For starters, SEO is much more labor intensive which translates over to higher costs.  Instead of throwing up some "junk links" like SEO firms used to, they now need to create quality content and distribute it.  They need to form relationships with other website owners to share their content on their sites, which again is very time consuming.  I personally know that managing an SEO firm has become much more difficult and labor intensive, but I also know the type of work we're doing today is quality work that will withstand future Google algorithm updates.
While many of the "old" link building techniques still can be helpful today, they really don't have as much of an impact on search results as they used to.  For example, methods such as social bookmarks, forum posting, blog commenting, social profiles, link exchanging, link wheel building, general directories, and other lower quality links are still used today by many SEO firms, however they don't have the same impact they used to.  Rather today the focus is more on article marketing, guest blog posting, blog posting, press releases, and generating high quality content.  Again these methods are much more time consuming, which means the face of SEO has changed dramatically since early 2011.
What does 2012 hold for SEO?
It's not clear what changes will roll out this year, but a few that I anticipate are:
Social networks such as Facebook, Twitter, and Google Plus having a larger impact on search engine results
Continuing to see an emphasis on quality content and algorithm updates to reflect this
Tools in place to detect low quality SEO work and SEO spamming that will help remove bad sites from search results
What do these changes mean for you, a business owner?
They mean find a high quality SEO company and stick by them.  It's important to get search engine rankings that will last, not just for the next few months but for the next few years and beyond.  Find a company that places an emphasis on quality over quantity and on content and you should be just fine.  And continue to update your website regularly — that's probably the number one spot business owners go wrong when it comes to SEO.  The more quality content you're able to post on your website's blog or pages, the better off your entire website will be not just in 2012 but well into the future.