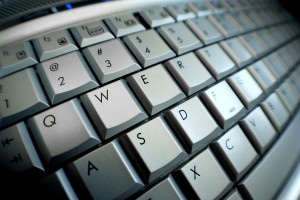 You may have heard the saying that "Content Is King".  I absolutely agree with this, and can say that I have noticed first hand that our SEO clients who regularly update their website content see much better results in the campaign.  This is why we began offering content writing services as an add on to our SEO packages.
A day rarely goes by that I don't receive a call from a business owner who is wondering why their website doesn't rank better in search results.  When I pull up their website to take a look during our consultation call, I notice their entire website is flash based or they have images everywhere and very little text.  Perhaps my number one pet peeve when it comes to websites is when all the text on the page is actually an image — seriously drives me off the wall.
While SEO isn't all about content, content is one of the major cornerstones of SEO. The reason behind this is quite simple and logical — search engines have computers — called spiders, bots, or crawlers — that literally go to your website multiple times per month and read your site.  The problem is they can't really read images, flash, graphics, videos, or other forms of media. These computers are mainly reading one main thing — your text.  So when your website has little to no text, your website has text copied from another source, or your website just has poor text, it's very difficult to rank higher in search engine results.  Now that isn't to say that improving your content will guarantee SEO rankings because that certainly isn't the case, but it certainly might help by itself and it definitely will help if you move forward with an SEO campaign.
So what do you need to write good content? All of the following points should be considered whenever you add or update content on your website:
Uniqueness: The content must be unique.  Search engines can easily spot content that is copied from another source and they regularly punish websites for this.  It also looks tacky to have the same content as your competitor, trust me customers notice this kind of thing
Freshness: Is your content fresh? Are you talking about things that happened in 2004 or things that happened yesterday? Search engines love fresh, updated content that is relevant in today's world.
Length: Do you have 50 words and 50 images? In general I try to add 1 image per 300 words (as a rule of thumb) and I try to make sure each page on my site has a good amount of content, generally a rule of thumb is at least 350 words.
Quality: Is your content repeating the same thing over and over or are you actually adding quality to the internet with your content? While search engines aren't great at spotting this, they certainly can detect low quality content and so can your visitors.
Density: Don't stuff your keyword everywhere on your website — that trick worked back in the 90's but not today.
Natural: Is your content natural or does it fit the criteria for "SEO written content" , that is content written strictly to fool search engines?  They're getting good at spotting that, don't make your website overly optimized as it can work against you
While these steps aren't a foolproof way to write website content, they're certainly a start.  Remember there's a balance between content that is for your visitors and content that is for search engines, and it's vital to make sure that balance is achieved.  When writing content, you also need to take into account sales, conversion rates, keywords, and other factors that you might normally overlook if you aren't familiar with content writing.