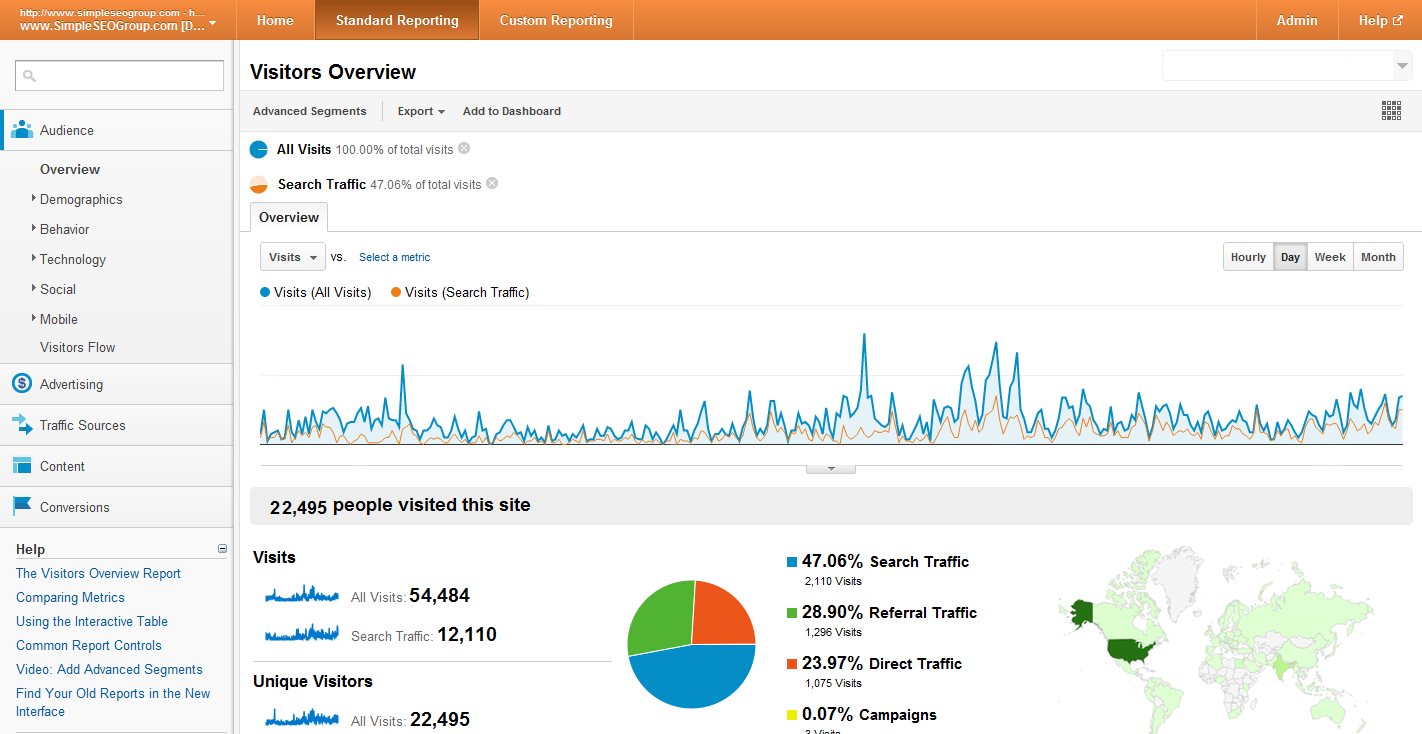 As a business owner or marketing manager, you've probably heard of SEO and online marketing before.  Several years ago I myself owned another small business and I decided I wanted to market my business online.  We offered consulting and educational services to active traders and investors. I contacted several different SEO and online marketing firms over the course of a year, spent thousands upon thousands of dollars, and saw virtually no results.
Fed up with the situation, I decided to learn more about online marketing and SEO on my own. I consulted with some of the best in the industry, did hundreds upon hundreds of hours of research, and finally started to run our own online marketing campaign.  At first things were a little slow, but they eventually picked up steam.  Before I knew it I found myself training our own team of ten marketing associates on exactly what I was doing, and once we all were on the same page, the results started to really show.
We experienced our sales double year for year, our website visitors were up over 1,000%, and the phone was ringing more than ever. I knew I finally mastered online marketing, and what I was doing was at a fraction of the cost of my competitors.
Some friends in business asked me about what we did to get so many more clients, and soon they contracted with us to handle online marketing and SEO for their business. We grew to a point where we were doing just as much online marketing business as consulting for our main business, when I made the decision to branch off and form another division of our company in which we only work with small and medium sized businesses on designing, optimizing, and marketing their company websites.
We built our own website, themarketingmasters.com, and soon after started taking on clients from around the United States. We've helped generate thousands of dollars in sales for our clients, improve their websites to look and function better, and have ranked nearly all our SEO clients on the first page of search engine results.
Today we still actively manage our client's websites and online marketing campaigns, and are growing at an exponential rate. The demand for high quality online marketing services always exists, it's just a matter of finding that company that can truly deliver on their promises.    As a small business ourselves, we understand the wants, needs, and desires of other small businesses. Should you ever need anything or have any questions, I'm your personal contact and you can always contact me directly at 888-918-1665.
Brendan Egan
President & CEO
The Marketing Masters